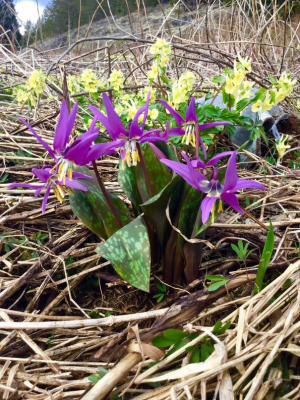 A botanical discovery of a zoologist
In the very beginning of this year's field season, G.S. Sliusarev – professor of the Invertebrate Zoology department – took a picture of a beautiful flower. Later, the flower turned out to be Siberian Fawn Lily (Erythronium sibiricum) – a member of Liliaceae family, included in the Red Book of Russia.
Interesting findings to you!